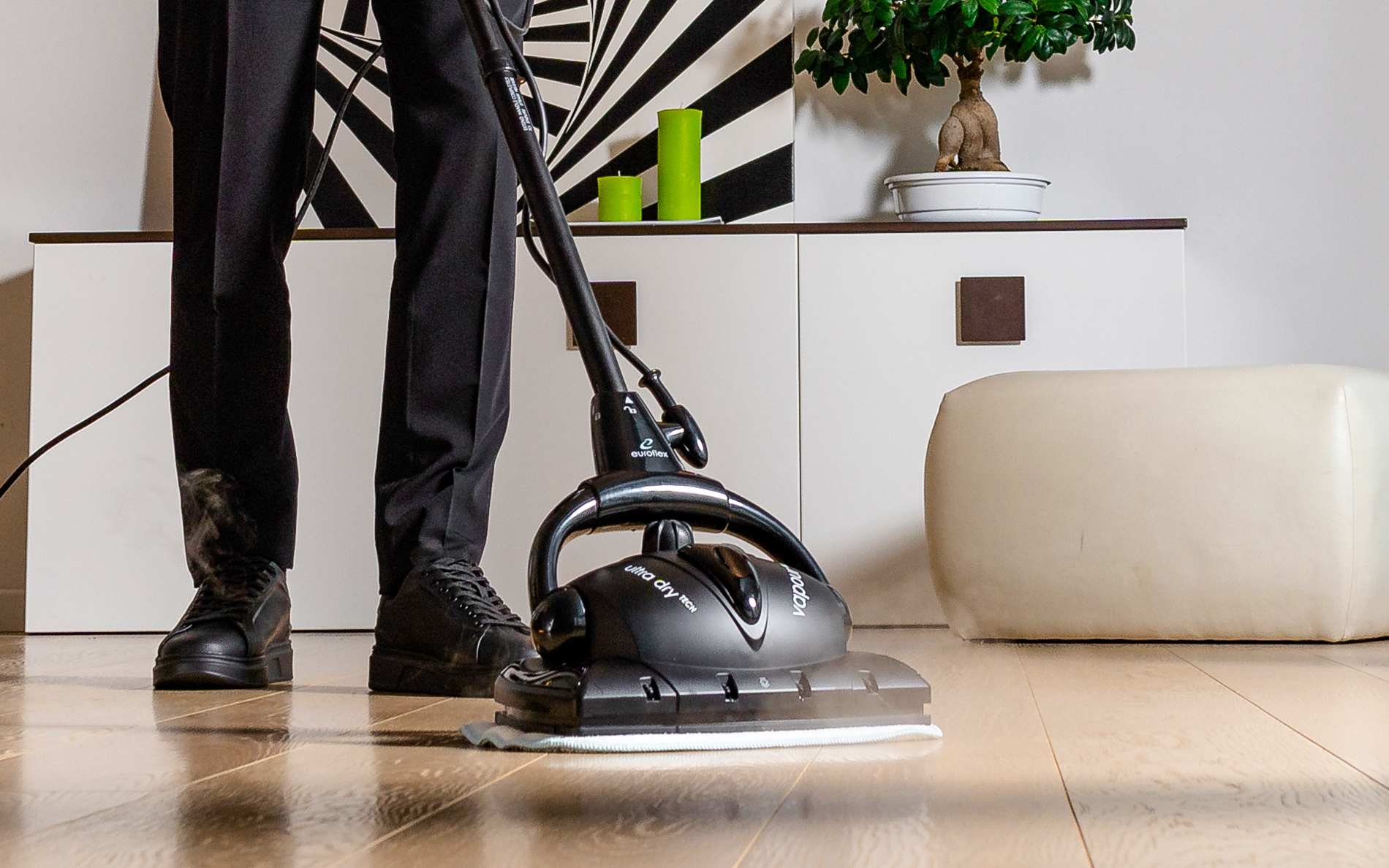 Euroflex Appliances
Top Class Effect
Vision
Our ambitious objective is to revolutionize the traditional concept of domestic work. Euroflex's appliances are technologically advanced and unmatched in quality, design and performance.
Research & Development
At Euroflex the quest for a high level of innovation, quality and reliability follows a meticulous path in order to bring unique solutions.
Innovation
More than one hundred patents have allowed Euroflex to pioneer a philosophy that guarantees exclusive development of several different products for different markets.
Wow ... what a great machine (vapour M4S)! Have tried others this is by far the best ...

Julian

WEB

For my hardwood/board floors, this is excellent! Didn't have high hopes of success because I've wasted tons of money on other mops......and always ended up with streaky floors. However, this new electric mop is first class. Makes a hot, damp pad for mopping, but without making it TOO wet and, thereby, being a potential risk to these boards. Well done! :)

Hjp

WEB

The hot floor cleaner is fantastic! Cleans and dries quickly. I have dogs and cats and it was a problem for me to wash with them between the feet. Now this problem no longer exists. I highly recommend it!

Sara FB

Facebook

The IS60 is the best iron ever. Light, however, does the job of an iron with a boiler. I had another one years ago and after it fell twice on the ground I had to throw it away. I tried other irons but nothing to do and so I returned to my first love

Antonella

Amazon